2018 State Cross Country Meet
On Monday November 12th, the boys and girls high-school cross country teams competed in the state meet in Natchitoches, Louisiana. The cross country team had been training for this race since June. Many runners had run this course before. But no one was ready for what was ahead.
The bus departed Sunday morning, and the runners were already locked in on the finish line Monday afternoon. They stayed at the usual hotel, the Quality Inn, but the quality was questionable this year. Runner Jackson Shelby returned home with bed bugs.
Monday afternoon, Newman competed in the season ending 3-mile race in never before seen conditions. Temperatures hovered around 40 degrees, and a torrential downpour of rain had subsided into a mist. The mud was unmatched; standing still left you vulnerable of sinking. Standing water also covered large portions of the course, and, to put it lightly, traction was limited. Given the muddy conditions, both the boys and girls performed admirably. The girls placed 4th in the state (a place up from last year!) and the boys placed 6th. Because of the extreme mud, every runners' times were 3 to 5 minutes slower than usual, so racers focused on placing instead of best times. Individually, Allison Nowak placed 5th, Robert Freeman took 8th, and Catherine Cahn claimed 10th.
To get a snapshot of the muddy conditions, visit Coach Zell's classroom or the cross country page on the LHSAA website (http://la.milesplit.com/photos/pro/42700). And to see all of the results visit http://lhsaa.org/sports/brackets-results/cross-country.
Every teammate gave it their all, had a great race, and ran an amazing season. Congratulations to the 2018 cross country team, and good luck to everyone next year!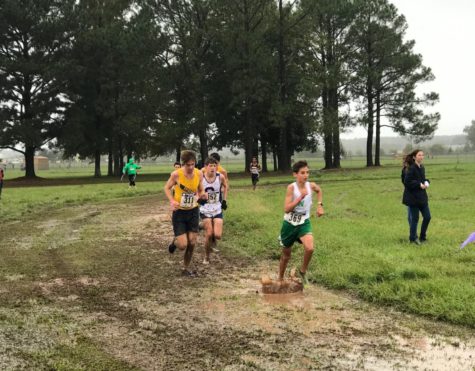 About the Contributor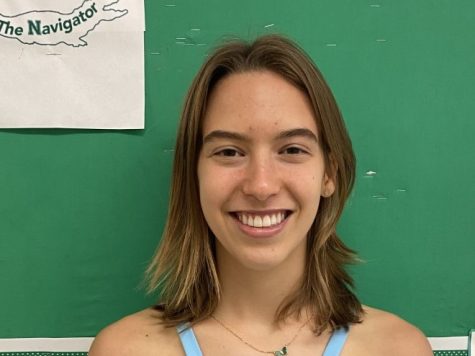 Allison Nowak, Editor-in-Chief
Allison is a senior who has written for the Navigator since her freshman year. When not writing for the Navigator, she can be seen playing soccer for both...